Student Engagement on the Road with STARS
Communication and Information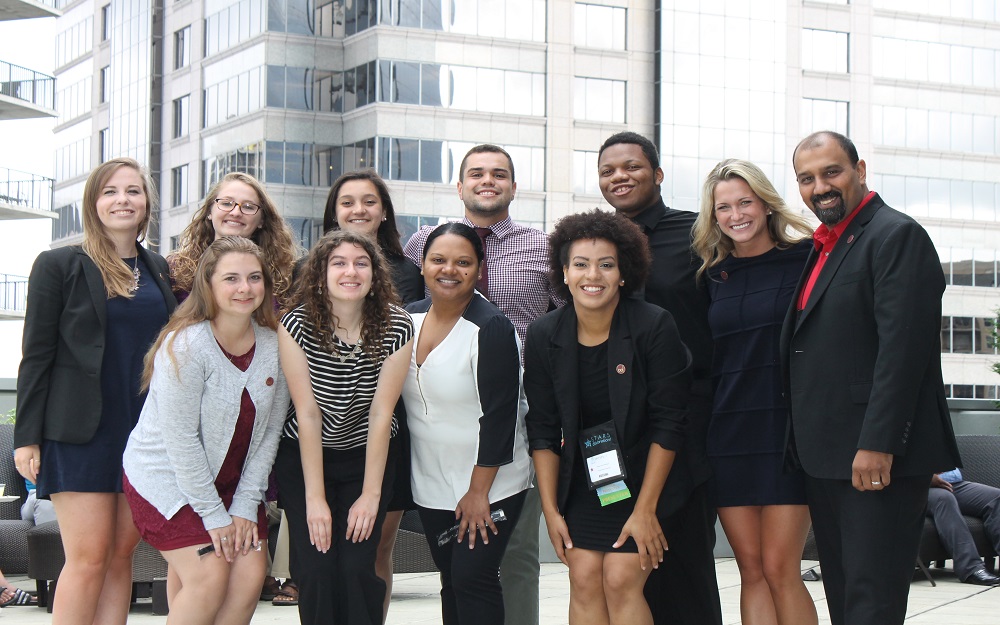 $4,450
Raised of $5,000 goal
Donate Now
Donations ended on 12/31/2018 1:00 AM
FSU students are engaging the next generation of professionals in IT and Communication. Help them reach their goals.
How does your gift to STARS help the community?
By donating to the STARS Alliance program:
You can help reach children and young adults through mentorships, presentations, workshops, conferences, and clubs.
You can help our chapter reach more students and promote our programs around the state.
You allow us to further develop our employer pipeline and showcase our top students to national employers.
In the past year (2017-18), STARS conducted 195 activities, devoting 708 hours of actual event time to reach over 9447 students! (We reached 10330 students in 2016-2017)
THANK YOU!
Your support for STARS is critical to ensure that our students build the communication, teamwork, and leadership skills needed for successful careers in information technology and communication.
LEARN MORE ABOUT STARS
The STARS Alliance Program at Florida State University is comprised of several dedicated and hardworking students. These students have a commitment to service, along with local and statewide outreach. This has led them to winning numerous awards, including the Best College Chapter at the STARS Conference, the Totika Spark Award and most recently the Mary B. Coburn Organization of the Year Award. STARS members have promoted CCI to various middle and high school students in the Tallahassee, Tampa, Orlando, Jacksonville, Pensacola and Marianna areas. Along with promoting the college and career paths in these fields, STARS has:
Judged competitions in the areas of technology and communication.
Judged leadership, technology and communication workshops at the Florida Technology Student Association Conference.
Conducted communication, leadership, and career training at the Florida Technology Student Association Leadership Conference
Mentored K-12 technology clubs around the state.
Produced videos on the impact of STARS.
Presented at the Florida Educational Technology Conference (FETC)
Presented at the Florida Association for Career and Technical Education (FACTE) Conference
Hosted and provided campus tours to schools from the Panama City, Pensacola, Marianna, Lake City, Wakulla, and Tallahassee areas
Visited companies to develop job and internship pipelines
Sent CCI students to attend industry events in NYC, Tampa, and Atlanta
Sent a group of students to Puerto Rico to engage in an entrepreneurship exchange
Hosted various companies at FSU
Hosts an annual Women in Leadership Conference (now in its 6th year)
Facilitated company visits for our students in Tampa, Ft. Myers, Jacksonville, Orlando and Atlanta
28
Alumni
16
Students
3
Parents
5
Faculty/Staff
7
Friends
6
Board Members